Denver Bed Bug Treatment – Serving all of CO
Need a fast solution to a bed bug problem? We are here to help! Bed bug treatment is the only service we provide. Whether you have found only one bed bug or you have a long term infestation, Heat Pest Services can handle it. Our treatments are guaranteed to eliminate the bed bugs. Contact us today!
We use specialized equipment to safely heat the entire infested area to lethal temperatures. We are not simply focusing on the mattresses, the entire space gets heated. Our heat reaches areas where liquid treatments can not. This process kills 99% of all bed bugs and eggs in the furniture, walls, floor, and ceiling. This is very different approach than most pest control companies use. Our goal is not "control", our goal is elimination. Heat Pest Services offers an 18 month warranty with every heat treatment (single family homes only).
Liquid Treatment is the Least Costly Option
If the heat treatment is not in your budget, then we offer a liquid treatment. This is a more prolonged extermination process. It may take 30 days or longer for all of the bed bugs to be eliminated unless we use heat. The eggs are not killed by liquid applications. It takes time for all of the bugs to come in contact with the treated areas. Liquid can only be applied in certain areas such as cracks and crevices and may not reach all bed bug hiding places. This method is effective, however it takes longer for the pests to disappear. We include a 6 month warranty with the liquid service.
The first step we take is to send one of our highly trained technicians to look at the situation. The visit typically takes 20-30 minutes. After we see the situation we can give you a proper recommendation. Treatment can be performed immediately in some cases. Other cases require some minimal preparation. Call us today to schedule the consult. You can also use the form below if you prefer.
Guaranteed Bed Bug Treatment Denver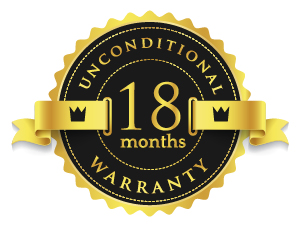 Why do we include an 18 month bed bug warranty with our heat treatment? It only takes one visit for us to eliminate the bed bug infestation in most cases. If a bed bug somehow survives our extermination, then we will treat it again at no cost.  In other cases the bed bugs may be reintroduced. The bed bugs came from somewhere. We provide instructions to prevent bed bugs in the future, however sometimes it still happens. If it does you are still covered by our warranty.
Most pest control companies do not offer long term warranties for bed bugs. They also do not offer a treatment that eliminates the bed bugs in one shot. This is because the model that most pest control companies use is geared toward repeat business. They want to prolong the treatment and sell you their pest control service to boot.
Trustworthy Technicians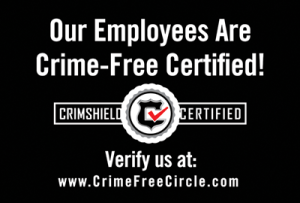 All of our employees are background checked and drug tested. They have received extensive training in the classroom and in the field. We hold weekly safety and compliance meetings to ensure the highest level of service. We expect a high level of performance from our technicians. Meet our team.
Honesty is our policy. We will never perform a bed bug treatment if it is not needed. A lot of folks call us who are not sure they have bed bugs. They think they might have the pests due bites they are receiving. Other (less honest) companies would sell a bed bug treatment to you if they could.